Vincent Martinelli Appointed COO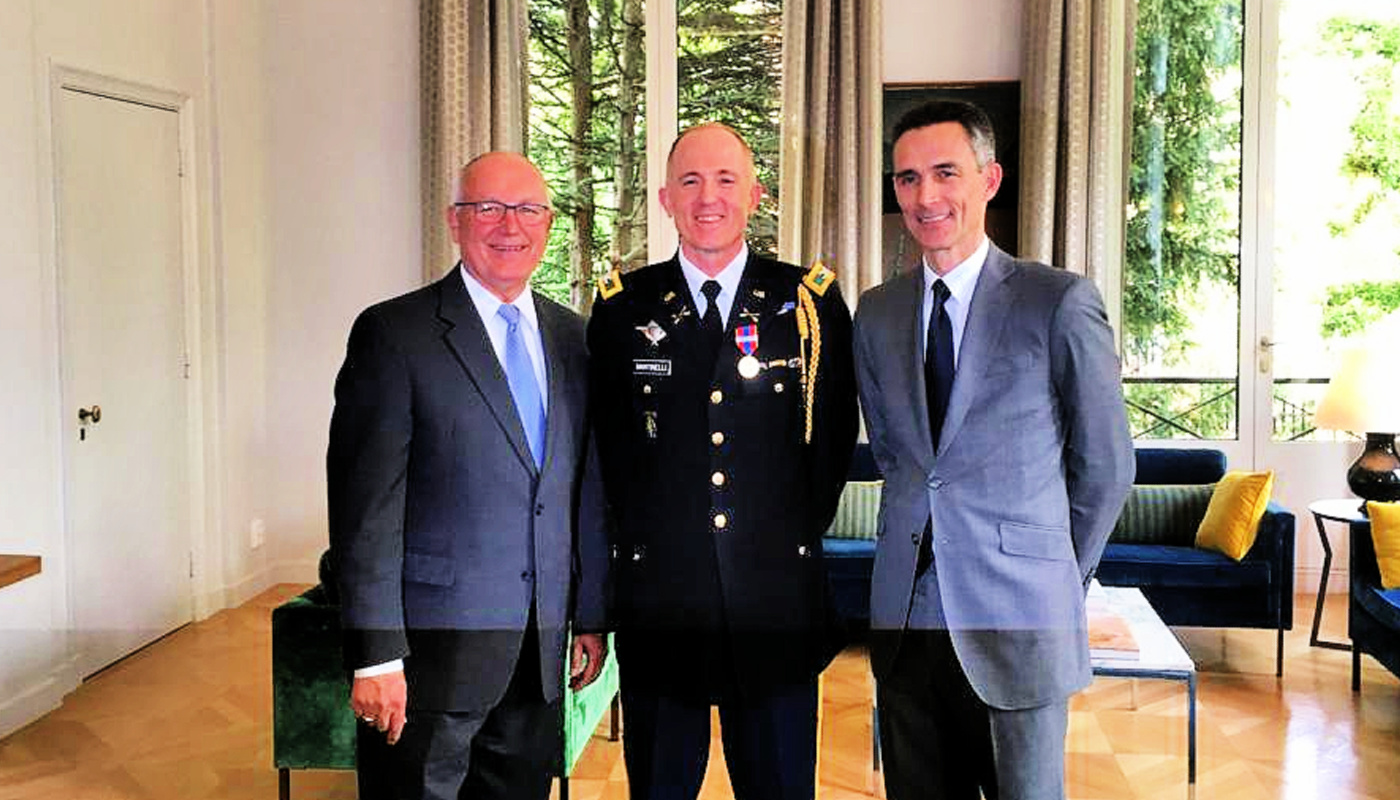 Vincent Martinelli (center) with U.S. Congressman Pete Hoekstra (left) and Philippe Lalliot, French Ambassador to the Netherlands (right). Vincent was awarded the Médaille d'Or de la Défense Nationale for his "eminent services returned to France."
We are delighted to announce that Vincent Martinelli (Colonel, United States Army, retired) has joined our team as our Chief Operating Officer. Vincent brings 25 years of leadership and operations experience to his role, including extensive experience serving in sensitive special operations and embassy diplomatic assignments to improve our national security.
"I am thrilled to be joining Boston Fusion," said Martinelli. "We've got world class scientists, engineers, and programmers who strengthen our nation by developing innovative, multi-disciplinary solutions to our biggest security challenges. I look forward to working with Dr. Kendra Moore, our Chief Executive Officer, and the whole Boston Fusion team."
"Vincent brings a wealth of leadership, operational and team-building experience to Boston Fusion," says Kendra Moore, CEO. "I am excited to have him on the team, where he will strengthen our operational focus and ensure we maintain our key corporate values as we grow."